WordPress Hosting Plans & Pricing
We've got a plan to fit your needs.


CDN Boost for faster load times of up to 50%
Free business email — 1
st
 year

Automatic WordPress core software and security updates
Access to thousands of free themes and plugins
For beginners: Pre-built sites and drag & drop page editor
SFTP access (Deluxe, Ultimate, and Ecommerce plans)
Malware scan and removal
Hackers use malware to steal your customers' info, deface your site and ruin your reputation. Our Website Security (in Ultimate and Ecommerce plans) finds and removes malware before it does damage.
Speed and performance built in
Our platform is optimized for WordPress, with high-performance features like load-balanced servers. Our clustered server environment means your site is ready for traffic spikes.
Managed and automated tasks
Your hosting plan is set up with WordPress installed and ready. We back up your site nightly and keep it safe by ensuring you're always on the newest version of WordPress with all security updates applied.
Tools to get found on Google
Our WordPress search engine optimization (SEO) plugin reviews your pages and automatically handles your basic SEO needs so Google can find your site.
Daily backups with 1-click restore
We back up your site every night — files, databases, everything — and keep that version safe for a full month. Need to restore a file? Do it with just one click.
Migrate your existing site
With our auto-migration feature, you can migrate your WordPress site to us with 1 click. If you use a custom login page, our support staff is here to talk you through it.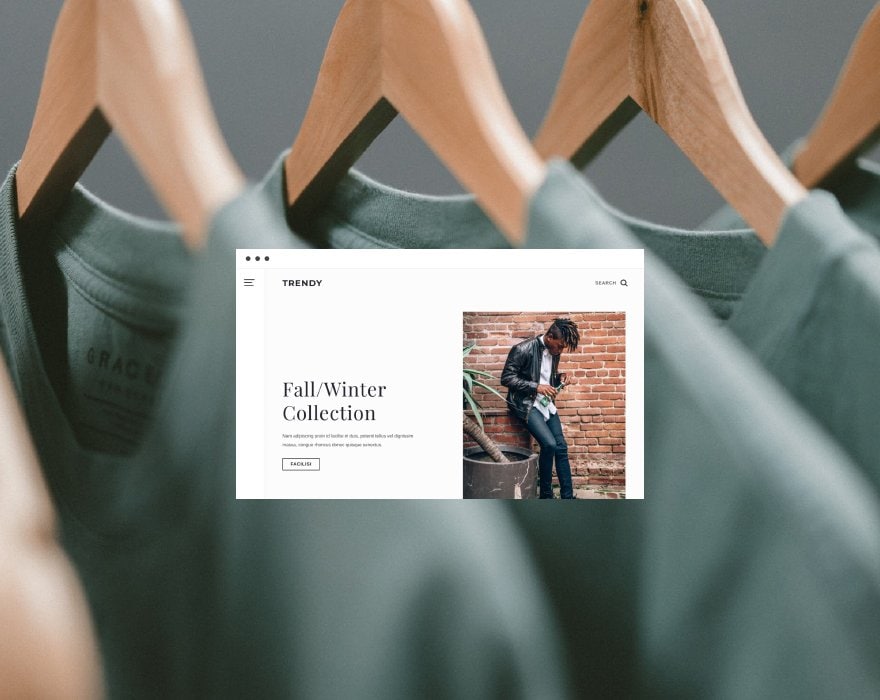 WordPress Hosting Themes
Our pre-built themes are easy to customize with a drag-and-drop editor. Just choose your industry and we'll give you a ready-made site, complete with images. Or, make it completely your own with thousands of third-party WordPress themes and plugins to choose from.
Contact Forms
Let people know how to connect with you.
Page Builder
Design your web pages in less time.
SEO
Take your website to the top of the charts.
Analytics
Find trends and maximize your traffic.
Online Store
Sell your products online.
Social Media
Share on Facebook, Twitter, Instagram and more.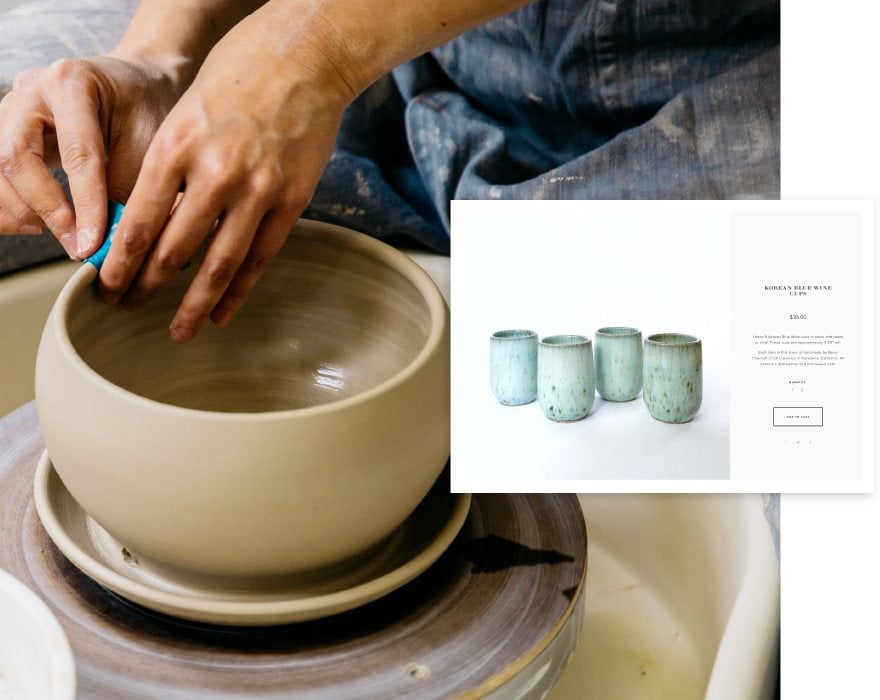 Got stuff to sell? We got you.
From payments and shipping to product displays and category names, you have the freedom to customize virtually every aspect of your store. Our Ecommerce plan comes with a pre-installed online store powered by WooCommerce, plus a variety of premium extensions including Advanced Notifications, WooCommerce Brands and more.
Samantha S.
GoDaddy Guide

We love to help. Seriously.
Still not sure what you need? Give us a call. We're happy to help, even if you're not a customer. We're here 24/7/365. Call anytime. 03-3741565
Didn't find what you're looking for? We've got more.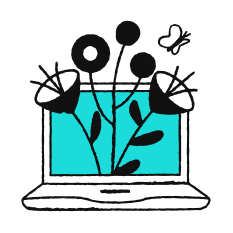 Web Hosting  
Reliable hosting that evolves with your business.
Not into WordPress? Choose a hosting plan that works for you. Get online with Linux or Windows shared hosting platforms, increase your website's resources with just one click and take advantage of security that never sleeps.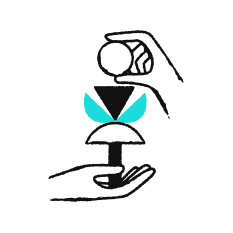 GoDaddy Website Builder  
The simplest way to create your new website.
Create a modern website in minutes - no tech skills required. Just choose a design you like, add your content and publish. Plus, you get a domain and hosting included with purchase.
WordPress Hosting Frequently Asked Questions
What is WordPress Hosting?

WordPress hosting is a type of web hosting that's designed specifically to optimize WordPress websites for speed, performance and security. It pays special attention to WordPress' technical and security requirements and usually offers a simple, 1-click WordPress installation or migration.  

Every website you've visited is hosted on a server, a place to store the files comprising the website you see. WordPress Hosting from GoDaddy uses servers modified to ensure WordPress websites run smoothly. We also take care of pesky software and security updates so you don't have to. Our WordPress Hosting is the perfect solution for anyone who wants the power and simplicity of WordPress without the hassle of managing technical adjustments. And of course, our award-winning support is available 24/7 to help with any questions you may have. 

Should I buy WordPress Hosting?

Well ultimately it comes down to how comfortable you are with managing a website. But even if you've handled the install process for a WordPress site before, and you know how to update everything on a regular basis, we make managing WordPress easy. Don't stress about doing all the heavy lifting and let us do it for you. When it comes down to it, WordPress Hosting just makes your life easier. And isn't that worth the cost?

What is WordPress used for?

WordPress® is a blog- and web-publishing platform that's not only easy to use, but recognized the world over as a standard in website creation. With its focus on aesthetics, web standards and usability, WordPress is an open-source platform that lets you manage everything from a small personal blog to a large commercial site with hundreds of pages. Hundreds of thousands of sites trust their online presence to WordPress — and with WordPress Hosting from GoDaddy, you can, too.

How much does WordPress cost?

WordPress itself is free. What makes GoDaddy's WordPress Hosting solution different, is that we handle all that for you. We handle your WordPress installation, sort through updates and keep everything running smoothly, while still ensuring you have wicked-fast speeds.

Can I transfer my WordPress hosting to GoDaddy?

Yes. You can migrate your site over to GoDaddy WordPress Hosting in just one click. Either move it to your domain name or put it on a temporary domain, then just do a quick review and you're ready to publish.

Can I call GoDaddy for WordPress Hosting support questions?

Absolutely. GoDaddy's support staff is here all the time. Just give us a call whenever you've got a question and we'll help you out. It's all a part of the process.

How does your version of WordPress differ from other installations?

It doesn't. We start you out with the latest version of WordPress, the same one you'd download from WordPress.org. And anytime there's an update, we install it for you automatically. You never have to hassle with installing another update or worry about running an outdated or compromised version of WordPress.

Do I need to set up my database?

No. With WordPress Hosting, we take care of everything so the process is as easy as possible for you. Once you've purchased your plan, you can immediately create your website or start blogging.

After I purchase WordPress Hosting, how do I get started?

Not sure how to create a blog or get started creating your site using WordPress? Don't worry!

Your hosting plan is seamlessly connected to the latest version of WordPress, so all you need to do is log in and you can start creating a site directly from your control panel. Not sure how to log in? Check "How can I access my WordPress installation?" below.

And if you ever have questions, don't hesitate to contact our award-winning 24x7 support team. Our in-house WordPress experts can guide you through creating, updating or even promoting your website or blog.

How can I access my WordPress installation?

There are several ways to log in to your WordPress website or blog.

Go to

godaddy.com

, log in to "My account" and choose WordPress Hosting from your list of products. Type http://coolexample.com/wp-admin, where coolexample.com is your domain name, and that will take your directly to the Admin login screen.
Disclaimers
Third-party logos and marks are registered trademarks of their respective owners. All rights reserved.
** GoDaddy provides a 30-day, money-back guarantee on all plans of 12 months or more.  Try our WordPress Hosting for up to 30 days and remain eligible for a full refund if it doesn't meet your needs.  For plans of less than 12 months, we offer a refund guarantee for the first 48 hours after purchase.
* Annual discounts available on new purchases only.

Products will automatically renew until cancelled. You may turn off the auto-renewal feature by visiting your GoDaddy account.
Special introductory pricing valid for the initial purchase term only. Product renewal pricing subject to change.   
SSL Certificate is free for 1 year with purchase. After the initial free year, SSL will automatically renew at the then-current price until cancelled. You may cancel automatic renewal at any time in your GoDaddy account.